Technology is rapidly changing the world, and incredibly skilled tech professionals are in high demand, especially in up-and-coming economies and growing industries.
The increase in talent mobility and acknowledgment of the concept of 'Global Brain Circulation' has led to a more interconnected world, one that celebrates knowledge and experience and in return, provides opportunities like never before.
In part one of this blog series, we explored some of the prominent tech cities around the globe that are highly sought after as desirable places to live and work. We walked you through different aspects of these 5 places without holding back- the good, the bad, and the ugly.
This time around, we've curated a list of another 5 cities for you to discover that are leaving their mark on the tech scene and changing the game for the better. Who knows- they might just be the next big thing and YOU could be a part of it. Imagine working alongside the brightest minds in the field, exploring new cultures and cuisines, learning about the history of different lands, gaining a fresh perspective on the latest trends, and working on problems that have the potential to change the trajectory of human lives for the better. Growth, both personal and professional, is a given when you choose to look for opportunities beyond borders.
There's never been a better time to expand your horizons, step out of your comfort zone, and see what the world has to offer. We'll provide you with the correct opportunities, the question is: Are you ready to seize them?
Determining The Best Fit: A Multi-Faceted Approach

A decision like this requires one to take a multi-faceted and holistic approach with a careful evaluation of various factors. Here are the five dimensions on which we shall cover each city in this blog.
Talent pool depth: This refers to the number of highly skilled and educated professionals that are located in the area.
Talent cost: This refers to the cost of hiring workers in a particular city, which includes factors such as average salary and cost of living. High average salaries can be an indicator of a strong job market, but it's important to consider the cost of living in the area as well.
Top companies: The presence of large and well-established companies in a region can indicate a strong job market and opportunities for career advancement. In addition, the presence of innovative startups can provide opportunities for professionals to work on cutting-edge technology and be a part of "the next big thing".
Top catalysts for growth: This refers to the factors that have propelled a city to the top of the tech scene, such as a concentration of well-functioning startups, government policies, a highly educated population, or a combination of these and other factors. Understanding why a place is thriving can provide valuable insights into its strengths and opportunities.
Quality of life and living situation: This includes factors such as safety, public transportation, availability of housing, and cultural offerings. A city with a high quality of life can make it a more desirable place to live and work. Additionally, the living situation in a city, including real estate and rent prices, can also play a major role in determining its overall attractiveness.


Exploring Global Tech Hubs: Where Talent Meets Opportunity
Toronto, Canada
Toronto, Canada is a vibrant and cosmopolitan city located on the shores of Lake Ontario. With a population of over 2.9 million people, it is the largest city in Canada and the fourth-largest in North America. Known for its diversity, multiculturalism, and thriving arts and entertainment scene, Toronto has earned a reputation as one of the most dynamic and exciting places in the world.
Toronto is known for its impressive skyline, dominated by the CN Tower, which stands at a height of 553 meters and offers panoramic views of the city and lakefront. The economy is bolstered by the strong tourism industry, which attracts several thousands of people each year who come to explore its cuisine, fascinating cultural events, and attractions like the Royal Ontario Museum, The Art Gallery Of Ontario, and the historic Distillery District. Also, any enthusiast would know about just how happening the sports scene is in this city- hockey, baseball, basketball, and more!
The people are known to be kind, welcoming, and inclusive- making it a great choice for someone looking to take the next step of their career here.
Talent Pool Depth: Toronto has a tech talent pool depth of 189,580, which is a clear testament to its strong commitment to innovation and progress. Considering that this city has only recently made a name for itself as a big player in the industry, this is an incredible achievement. However, while this number might be impressive to look at, upon careful evaluation, it isn't as much as is required. Toronto, like every up-and-coming city in the world, needs to invest in its tech ecosystem to remain competitive and that can only happen when its foundation is strong enough with a talented workforce. Thus, several opportunities are sprouting up in different regions, making it an excellent choice for professionals in this space.


Talent Cost (Average Weighted Salary): The average salary in Toronto is $98,710. This number is well above the national average in Canada and is considered an excellent wage for professionals, especially when compared to Vancouver, Montreal, and Calgary. It's also a clear indication of the massive demand for skilled talent in this vibrant, cosmopolitan city.
However, it is well-balanced as the cost of living could occasionally be on the higher side as the housing (covered later) and transportation costs are steep.


Top Companies In The Region: There are several leading tech companies that either are headquartered in Toronto or have a significant presence in the market here:


Amazon
Google
IBM
Shopify
Meta (Facebook)
PointClickCare
Microsoft
SoftChoice
Intuit
Cognizant
TouchBistro


These are some of the leading names in the world today and regularly open their doors to hire skilled professionals for their offices in Toronto. Needless to say, working in companies like these leaves one with a world of experience and exposure, and leads to new avenues of opportunities. Apart from this, the financial services industry is also up and coming in this city- Royal Bank Of Canada and Scotibank have their HQ here and require tech talent to accelerate their advancements and digitization efforts.


Top Catalysts For Growth: Toronto's explosive growth as a thriving tech hub has been fueled by a range of catalysts. Employers in the city benefit from access to top talent from some of the world's best universities, including the University of Toronto and the University of Waterloo, which are ranked No. 11 and No. 23 globally for computer science programs, respectively. The city's focus on STEM education is also paying dividends, with more than one in three post-secondary-bound high school graduates enrolling in STEM programs, and enrollment surging by about 19% from 2016 to 2020.


In addition to its strong educational foundation, Toronto's open immigration policies, and the Global Talent Stream have helped to attract a replenishing pool of multinational skilled tech talent. This diversity of perspectives and experiences has contributed to Toronto's reputation as a dynamic and innovative city.
Another key factor in its success is its competitive labor and occupancy costs. Compared to other major tech hubs like San Francisco and New York, Toronto offers a lower cost of living and a more affordable business environment, which has helped to attract both startups and established tech firms looking to expand their operations. The city has invested in a range of programs and initiatives designed to support tech startups and foster innovation, including incubators, accelerators, and funding programs like MaRS Discovery District, Next Canada, Toronto Global, and Invest Toronto.
Quality of Life: Toronto offers a very high quality of life to its residents and is ranked among the top 20 most liveable cities in the world according to the Liveability Index by the Economist Intelligence Unit. It has low pollution levels and is ranked among the cleanest urban areas as it had also implemented a Green Fleet Plan to reduce its carbon footprint. The people, as mentioned above, are known for their welcoming nature and newcomers are made to feel right at home. It's also known as a very safe city, with a considerably low crime rate and strong police presence. Canada is also popular for its impressive well-developed and affordable healthcare system and medical facilities.
There is no shortage of things and activities to keep yourself busy with. All year round the city offers a range of exciting events like the Toronto International Film Festival to the Toronto Raptors Basketball team. Whatever may be your interest, you're sure to find something up your alley.
Housing and Real estate: The cost of housing varies greatly depending on the neighborhood and type of housing. The average rent for a 1-bedroom apartment is roughly $1,538 per month while a 2-bedroom apartment is $1,811 per month. These prices are at par with other major cities in America like New York and San Francisco. Some of the most desirable neighborhoods include Yorkville, Rosedale, and the Annex. Others like Queen West and Little Italy are also known for their eclectic mix of shops, restaurants, and nightlife.
However, it's important to mention that since this is a diverse city, one can find accommodation within different types of budgets and amenity requirements.
Melbourne, Australia
Melbourne is a city that has captured the imagination of travelers and locals alike with its vibrant culture, cosmopolitan flair, and stunning natural beauty. Situated in the southeastern corner of the country, Melbourne is the capital city of Victoria and the second-largest city in Australia with a population of over 5 million people.
It is also known for its unique and dynamic blend of historic architecture and modern design, which can be seen throughout the city's many neighborhoods and landmarks. The area also boasts an impressive array of cafes, each with its own distinct style and personality.
Melbourne is also home to some of the most iconic sporting venues in the world, including the Melbourne Cricket Ground and Rod Laver Arena, and hosts numerous major international events, such as the Australian Open and the Formula One Australian Grand Prix.
The space is diverse and for the most part, welcoming as well, with people living and working here from different walks of life.
Talent Pool Depth: Melbourne has been making waves in the tech industry and is climbing the ranks for one of the most sought places to work in. It boasts an impressive talent pool depth of 51,280. However, is this number high or low for a place like Melbourne in particular?
The answer lies upon examination of several other factors such as the work that is being done in this city and the new-age tantalizing startups in technology. Australia is emphasizing the need for continuous research and development, and when you put that into perspective, this number is just not enough to cut it any longer. Initiatives like the Melbourne Accelerator Program promote the growth of startups and with that, there is also a desperate need for skilled tech talent to function well.
Talent Cost (Average Weighted Salary): Melbourne offers an attractive average salary- $100,570. Despite being smaller than some of the other popular destinations around the world, this number is impressively high, reflecting the strong economy, thriving landscape, and insane demand and need for experienced and skilled professionals.
When compared with the Asia-Pacific region, this number is a dream come true for many and is more than enough to afford a high quality of life along with saving a good chunk of money for a rainy day, aka, a necessary safety net.
Of course, it would be unwise to assume that it's cheap to live in a place like Melbourne. From housing/accommodation to entertainment, dining, and other amenities, the costs are steep, making it necessary to have a well-paying job if you intend to work here.
Top Companies In The Region: There are several leading tech companies that either are headquartered in Melbourne or have a significant presence in the market here:


Telstra
Link Group
Seek
Amazon
MYOB
IBM
ComputerShare
Infosys
Xero Australia
REA Group
One is sure to gain valuable experience, develop new-age skills, and work on projects that are making a difference in the field with these companies. They are also widely known for offering competitive salaries (as mentioned above), having flexible working arrangements, and impressive culture.
Top Catalysts For Growth: Quite a few catalysts have been at play to accelerate Melbourne's name as a leading city in the tech space over the years. It has a broad economic base, which spans a range of industries, including finance, healthcare, education, and technology. This diversification has helped to insulate the city from economic shocks and provided a solid foundation for growth and development. The city has a range of world-class education facilities, particularly around its CBD, that have helped to create an educated talent pool for technical-type businesses and development. This has, in turn, attracted skilled immigration and foreign students, creating a diverse workforce.


Another key driver of Melbourne's success is its access to diverse residential accommodation and high-quality office space focused on the Central Business District and nearby fringe markets. This has helped to create a vibrant and dynamic city center that is attractive to both businesses and residents. Apart from this, networking groups like the Silicon Beach Melbourne one attract a large group of entrepreneurs, investors, and tech enthusiasts to meet up regularly, communicate, and learn from each other.
Finally, the city's reputation as one of the world's most livable cities has helped to attract talent and investment from around the world. The city has consistently been ranked at the top of The Economist Intelligence Unit's Global Liveability Index, thanks to the excellent amenities and way of life.
Quality of Life: Melbourne is a great place to live, which is why we're featuring it on this list. Compared to other cities, it fairs well when it comes to sustainability and green initiatives but continues to roll out more programs for accelerating these efforts such as its renewable energy targets, zero waste initiatives, and the development of new parklands.
Public spaces are well-lit and well-maintained, making it comfortable to walk about or cycle around.
No matter what kind of a person you are and what interests you have, you're sure to find something you love in Melbourne. There's the iconic Federation Square, which offers stunning views of the Yarra River and the city skyline. The Royal Botanic Gardens, located in the heart of the city, is a lush green oasis with 38 hectares of plants and wildlife to explore. The Melbourne Zoo in Parkville is home to a wide range of animals from around the world, from elephants to tigers, and offers a fun day out for all ages. Art lovers will appreciate the National Gallery of Victoria, which houses a vast collection of Australian and international art, including works by Rembrandt, Picasso, and Warhol. Its laneways are famous for their colorful street art. Melbourne is also known for its diverse and vibrant food scene, with many world-class restaurants, cafes, and bars.
Housing and Real estate: The housing and real estate scene in Melbourne is thriving, with many options available for those looking to rent or buy a property. The average rent for a 1-bedroom apartment is $1,560 for 907 sq ft, which is relatively high compared to other cities in Australia. The neighborhoods in Melbourne vary greatly in terms of price and quality, with some areas more expensive than others. However, most areas of the city offer good amenities and access to public transportation, making it easy to get around.
Some of the best neighborhoods in Melbourne include South Yarra, which is known for its trendy cafes and bars, and St Kilda, which is a beachside suburb with a lively arts and culture scene. Other popular areas include Carlton, Fitzroy, and Brunswick, which are known for their bohemian vibe, independent boutiques, and street art.
Barcelona, Spain
Barcelona, the capital of Catalonia, is a city that exudes creativity, culture, and innovation. It is located on the northeastern coast of Spain, bordered by the Mediterranean Sea, and is home to a population of over 5 million people.
One of the defining features of Barcelona is its architecture. The city's skyline is dotted with iconic buildings, including the world-renowned Sagrada Familia, Park Güell, and the Gothic Quarter that create a unique and unmistakable aesthetic.
The city is home to many world-class museums, including the Picasso Museum, the Joan Miró Foundation, and the National Museum of Catalan Art, showcasing some of the most important works of art from both local and international artists.
It is one of the most dynamic cities in Europe. It is a hub of entrepreneurship and technology, with numerous startups and established companies in sectors such as biotech, IT, and renewable energy. It is also home to some of the world's largest tech conferences, including the Mobile World Congress and the Smart City Expo, making it a highly desirable location for a hardcore techie looking to make an impact!
Talent Pool Depth: According to recent data, Barcelona has a tech talent pool depth of 40,943- including software engineers, data scientists, UI/UX designers, and other important roles. Compared to other cities in Europe, this number could be considered relatively low. Barcelona has only recently started experiencing significant growth, especially in this space, and this number is all set to increase. It is an attractive location to both live and work and thus, should soon pull in tech talent in impressive quantities.
Talent Cost (Average Weighted Salary): The average salary in Barcelona is $64,497. While this number is competitive when compared to other cities like Amsterdam and Frankfurt, it is lower than you'd receive in NYC or San Francisco, where the average salary would be around or above $100k. Then, of course, the cost of living in Barcelona is also significantly lower when compared with these places, thus, balancing out the equation.
Top Companies In The Region: There are several leading tech companies that either are headquartered in Barcelona or have a significant presence in the market here:


NTT
Webhelp
Apple
Criteo
SAP
IBM
Cisco
VMware
Microsoft
Google


Working for a leading name in tech such as these can provide valuable networking opportunities and a sense of prestige that enhances one's professional reputation. Barcelona is up and coming and is likely to soon attract more companies like these to set up shop there, thus making it a great place to be!


Top Catalysts For Growth: For many years, there has been a concerted effort to promote Barcelona as a technological hub, but it wasn't until the last five to six years that the city experienced an explosion in demand from companies wanting to establish themselves or form teams in the area.


Another key catalyst for growth in Barcelona's tech industry is the support from the government. Some key initiatives taken up include Smart City Barcelona- an initiative to use innovation to improve the quality of life of its citizens, Open Data Barcelona, Barcelona Digital Talent, as well as many investment and financing programs for entrepreneurs.
Another practical reason for the growth is its strategic location which is ideal for major companies looking to mark a strong European presence.
Quality of Life: Barcelona is a hustling bustling diverse city with a lot to offer its people. While it does struggle with air pollution, it has taken steps in recent years to address this by implementing low-emission zones and promoting the use of public transportation. The locals themselves are very welcoming and friendly and you can expect to see a vibrant mix of cultures and nationalities represented there. It's known for its sandy beaches, and beautiful parks, and thus, is a haven for someone who loves the outdoors.
Barcelona is also known for the different festivals and events that take place all year round, some of the most famous being the Festa Major De Gracia, Barcelona Carnival, Catalan dancing, and the Sitges Film Festival.
Housing and Real estate: The housing and real estate scene in Barcelona can be quite competitive, with an increasing demand for apartments and a relatively limited supply. As a result, prices can be quite high, particularly in the more central and desirable neighborhoods.

The average rent for a 1-bedroom apartment in an expensive area in Barcelona is currently around $1,710 per month for a space of approximately 900 square feet. In a normal area, the average rent is around $1,178 per month. Some of the most popular neighborhoods include the Gothic Quarter, El Raval, Gracia, and Eixample.
It's important to not be scared away by the numbers. With proper research and planning, it's possible to find housing in an area that suits your needs and fits within your budget.
Hyderabad, India
Hyderabad, also known as the "City of Pearls," is a bustling metropolis located in the southern part of India. Situated on the banks of the Musi River and surrounded by the scenic hills of the Deccan Plateau, Hyderabad is the capital city of the Indian state of Telangana. With a population of over 10 million people, it is one of the most populous cities in India.
The city's historic landmarks, such as the Charminar, Mecca Masjid, and the Golconda Fort, are a testament to its glorious past. These monuments have been meticulously preserved and attract tourists from all over the world.
In recent times, Hyderabad has also emerged as a major IT hub in India. It is home to some of the world's leading tech companies and has been actively creating job and livelihood opportunities for many. However, despite its rapid growth and modernization, Hyderabad has managed to retain its traditional charm and warmth. This should be a top choice for any tech professional looking to make an actual impact in their careers.
Talent Pool Depth: With a talent pool depth of 189,580, Hyderabad boasts a vast pool of skilled and talented individuals who are driving the city's technological advancements.
However, there is a catch. The talent pool postings to job ratio was recorded to be 1.1, which means that while there are just about enough people to fill the current job openings, there will likely be a significant talent shortage in just a few months. This ratio is a clear indication that the demand for tech talent in Hyderabad is rapidly outpacing the supply. Companies may soon struggle to fill job openings, leading to increased competition for talent, higher wages, and increased operational costs. One thing is for sure- opportunities shall be in abundance.
Talent Cost (Average Weighted Salary): The average salary in Hyderabad is $20,755, which may appear significantly lower when compared to developed countries. However, it is essential to consider the purchasing power parity (PPP) of the region to determine the actual cost of living and the desirability of the salary.
India has a relatively low cost of living, and its PPP's growth rate is impressive. This means that the same amount of money can buy more goods and services in India than in many other countries. It is possible to live a life of comfort and luxury on a lower salary in Hyderabad than others on this list.
Top Companies In The Region: There are several leading tech companies that either are headquartered in Hyderabad or have a significant presence in the market here:


TCS
Deloitte
Infosys
Google
Tech Mahindra
Wipro
Cognizant
Microsoft
Accenture
Capgemini


TCS, Infosys, and Wipro are leading IT services and consulting companies, providing services to global clients across industries. They work on projects related to digital transformation, cloud computing, cybersecurity, and artificial intelligence. Google, Microsoft, and Tech Mahindra are leading technology companies that work on a range of cutting-edge technologies, including cloud computing, artificial intelligence, machine learning, and data analytics. They are also involved in developing innovative products and services that can make a significant impact on people's lives.
Techies who are passionate about technology and want to work on important problems can consider moving to Hyderabad and securing jobs in companies like these.
Top Catalysts For Growth: Hyderabad has emerged as one of the most dynamic and thriving cities in India. Over the past few decades, it has witnessed tremendous growth and development, particularly in the field of information technology and services (IT/ITeS).
One of the key catalysts for Hyderabad's growth has been its large talent pool of engineering graduates. With more than 1 lakh engineering graduates graduating every year, Hyderabad is a hub for high-quality technical talent. This has attracted numerous MNCs and top Indian IT firms to set up their campuses in the city, creating thousands of job opportunities for the local population.
Hyderabad's favorable business environment has also been instrumental in its growth. Telangana state, of which Hyderabad is the capital, has consistently been featured among the top three easiest states to do business in since 2016. The state government has implemented several initiatives to promote ease of doing business, such as streamlined online procedures for obtaining permits and licenses, single-window clearance for setting up businesses, and a dedicated industrial policy to attract investments.
Furthermore, Hyderabad has a massive Grade A office stock of approximately 85 million square feet, operating at a sub-dollar rental. This provides a cost-effective option for companies looking to set up their operations in the city. Additionally, Hyderabad has the highest Grade A upcoming supply in the country, with more than 44 million square feet of office projects currently under construction. This signifies the continued growth and development of the city's commercial real estate market.
Quality of Life: Hyderabad was ranked as the best city to live in India for the fifth year in a row by Mercer's Quality of Living survey in 2019. Pollution in Hyderabad can be a concern, particularly during the winter months when air quality can deteriorate due to crop burning and vehicular emissions. However, the city has taken several measures to address this issue, such as implementing the odd-even rule for vehicles and promoting the use of public transportation.
The people of Hyderabad are known for their warm hospitality and friendliness. The city is home to a diverse mix of cultures and religions, which has resulted in a unique and vibrant social fabric. There are plenty of things to do in the city, from visiting historical landmarks to exploring the city's vibrant food and shopping scenes. Hyderabad is also known for its lively festivals, such as the grand celebrations of Ganesh Chaturthi and Diwali. When it comes to cuisine, Hyderabad is famous for its biryani, a flavourful rice dish made with spices, meat, and vegetables. The city's food scene also includes a variety of vegetarian and non-vegetarian dishes.
The cost of living in this city is relatively affordable compared to other major cities in India, which can make it an attractive option for those looking to start a career or settle down.
Housing and Real estate: The housing and real estate scene in Hyderabad has seen significant growth in recent years, with several new residential projects and commercial developments being built across the city. One of the key advantages of living and working here is affordability. The average rent for a 1-bedroom apartment is around $182, while a 2-bedroom apartment can be rented for approximately $485 per month. This means that residents can enjoy a comfortable lifestyle while still having enough disposable income to spend on amenities and household help.
Some of the best neighborhoods to consider are Jubilee Hills, Banjara Hills, Gachibowli, Madhapur, and Kondapur. From affordable apartments to luxurious homes, there's something for everyone in Hyderabad.
Shenzhen, China
Shenzhen, located in Guangdong province, is a bustling megacity in southeastern China. With a population of over 13 million people, it has rapidly grown from a small fishing village to a global economic powerhouse in just a few decades.
The city's unique position as a Special Economic Zone has allowed it to attract investment and entrepreneurs from around the world, leading to a vibrant startup ecosystem.
But Shenzhen isn't just about business. The city boasts a vibrant arts and cultural scene, with world-class museums, theaters, and galleries. Its green spaces, including the beautiful Lianhua Mountain Park, offer a peaceful respite from the busy city streets.
In recent years, Shenzhen has gained a reputation as a model for sustainable urban development. The city has implemented green initiatives and invested in public transportation to reduce its carbon footprint. Its efforts have earned it recognition as the world's first "sustainable city" by the Global Energy Network Institute.
Overall, Shenzhen's rapid rise to global prominence has made it an exciting and dynamic city with much to offer.
Talent Pool Depth: Shenzhen's talent pool depth of 92,053 is an impressive figure that speaks to the city's status as a global hub for innovation and technology. Compared to other major cities around the world, this number is quite high.
However, the 0.7 talent pool postings to job ratio in Shenzhen suggests that there is still a talent shortage problem in the city.
This skills gap is a common issue in many upcoming and growing tech hubs around the world, as progress often outpaces training and workforce development. Thus, there aren't enough people with adequate experience to shoulder the responsibilities that come with such initiatives. However, this means that Shenzhen is actively looking to attract more talent from over the world.
Talent Cost (Average Weighted Salary): The average talent cost in Shenzhen is relatively high, with an average salary of $46,562 per year. For example, the average salary in Beijing is $34,104 per year, while the average salary in Shanghai is $36,530 per year. This indicates that Shenzhen is a particularly desirable destination for skilled workers, and has the resources to support a high cost of living.
Top Companies In The Region: There are several leading tech companies that either are headquartered in Shenzhen or have a significant presence in the market here:


Tencent
Huawei
OPPO
Digital China
China Electronics Corporation
ZTE
Vivo
UB Tech
TCL
DJI


These are some well-known names and are widely popular for giving several products/services to the world. They're actively contributing to Shenzhen's growth and are constantly on the lookout for skilled talent that can take up niche skill roles.


Top Catalysts For Growth: Shenzhen's rise can be attributed to many catalysts at play. Since China's reform and opening up in the late twentieth century, Shenzhen has emerged as a key player in the country's electronics and information industry.
The city has displayed its ability to nurture a vibrant ecosystem of tech-related small and medium-sized enterprises (SMEs). These agile and responsive companies have played a crucial role in the city's ability to adapt to rapidly changing technologies and consumer demands. They have also helped to create a diverse and dynamic business landscape that attracts top talent from around the world.
Another factor driving Shenzhen's growth has been its internationally influential electronics trading market. This market has served as a crucial hub for the import and export of electronic components and finished products, allowing businesses in the city to stay on the cutting edge of technology and maintain a competitive edge in the global marketplace.
Shenzhen's commitment to upgrading its tech industries and encouraging entrepreneurship in emerging fields has also been a key catalyst for growth. The city has incubated a new generation of leading companies in fields such as artificial intelligence, fintech, and advanced equipment, including iCarbonX and DJI. This commitment to creativity has helped to cement Shenzhen's reputation as a global hub of innovation and technology.
While the city has already achieved a lot, there is still much further to go.
Quality of Life: Shenzhen, with its natural environment of surrounding mountains and coastline, offers a high quality of life to its residents. The city's greenery rate of 43.4% is the highest among China's major cities, providing ample opportunities for outdoor activities and recreation.
In terms of transportation, its extensive network of subway stations is one of the most comprehensive in the world, making public transportation very convenient. The city's transport links are constantly improving, connecting residents to wider areas including the Greater Bay Area and nationwide.
However, Shenzhen's rapid development has also brought about concerns over pollution. Despite these challenges, the city is home to a diverse and welcoming community of people, offering a rich cultural experience for those looking to work and live in the city. The city's vibrant nightlife and dining scene, as well as its many shopping and entertainment options, provide ample opportunities for relaxation and leisure.
Housing and Real estate: The average rent for a 1-bedroom apartment with basic amenities and 900 sqft in Shenzhen is around $969, which can be considered relatively high compared to other Chinese cities. It can be challenging to afford this city if one has an income on a lower scale.
Some of the most popular and highly sought-after neighborhoods include Futian, Nanshan, and Luohu, which offer a range of amenities and convenient access to transportation links. The properties are well-designed and offer the best of services.
Wrapping up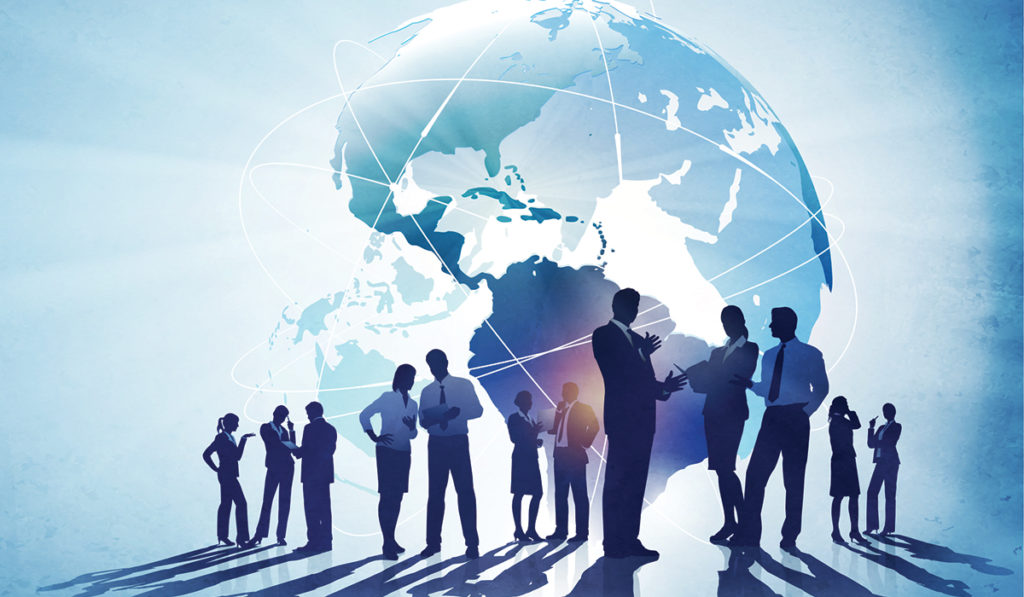 Through this blog, we've conveyed an understanding of the major tech hubs around the world and the key factors that make each location unique and desirable for tech professionals.
We have evaluated 5 regions based on their physical region, the talent pool depth, the average salary, the top companies in the region, the top catalysts for growth, the quality of life, and the housing and real estate, providing valuable insights for those looking to explore.
Opportunities are plenty- you just need to know where to look. That's where Global Talent Exchange comes in. Our platform is a next-gen recruitment solution that helps connect tech talent with the most lucrative opportunities in leading hubs around the world. Our platform is designed to help you find the job that's perfect for you, whether you're looking to relocate or change paths in your current location.
With our platform, you can take your career to the next level and experience the many benefits of working in the tech industry, including high salaries, exciting work environments, and the chance to grow and develop personally and professionally.
This blog is the second part of a series. We plan on taking up more regions soon and evaluating them in greater depth for you.
Stay tuned and follow us on our
social media channels
to stay updated with the latest content we put out.
It is worth noting that many of the statistics and data points referenced throughout this blog were sourced from Cushman and Wakefield's Global Tech Cities: 2022 Market Summaries Report. This report provides a comprehensive analysis of the tech industry in major cities around the world and is an invaluable resource for anyone looking to understand the current state and future trajectory.

Calling all NRIs - Here's some exciting news for you! 🙌🏻
Global Talent Exchange is all set to host Billion Dreams 2023, the largest 'Return to India' Hiring Event and Conference for NRIs once again. This could be your golden ticket to a world of opportunities!
With giants like PepsiCo, Dr Reddy's Laboratories, Course5i, Micron, Quest Global, Xperi, Silicon Labs, Biocon Biologics, and Media.Net looking to onboard top talent, this is your unique chance to secure a competitive salary while enjoying a luxurious lifestyle close to your loved ones.